Call Now: +1 833 203 1600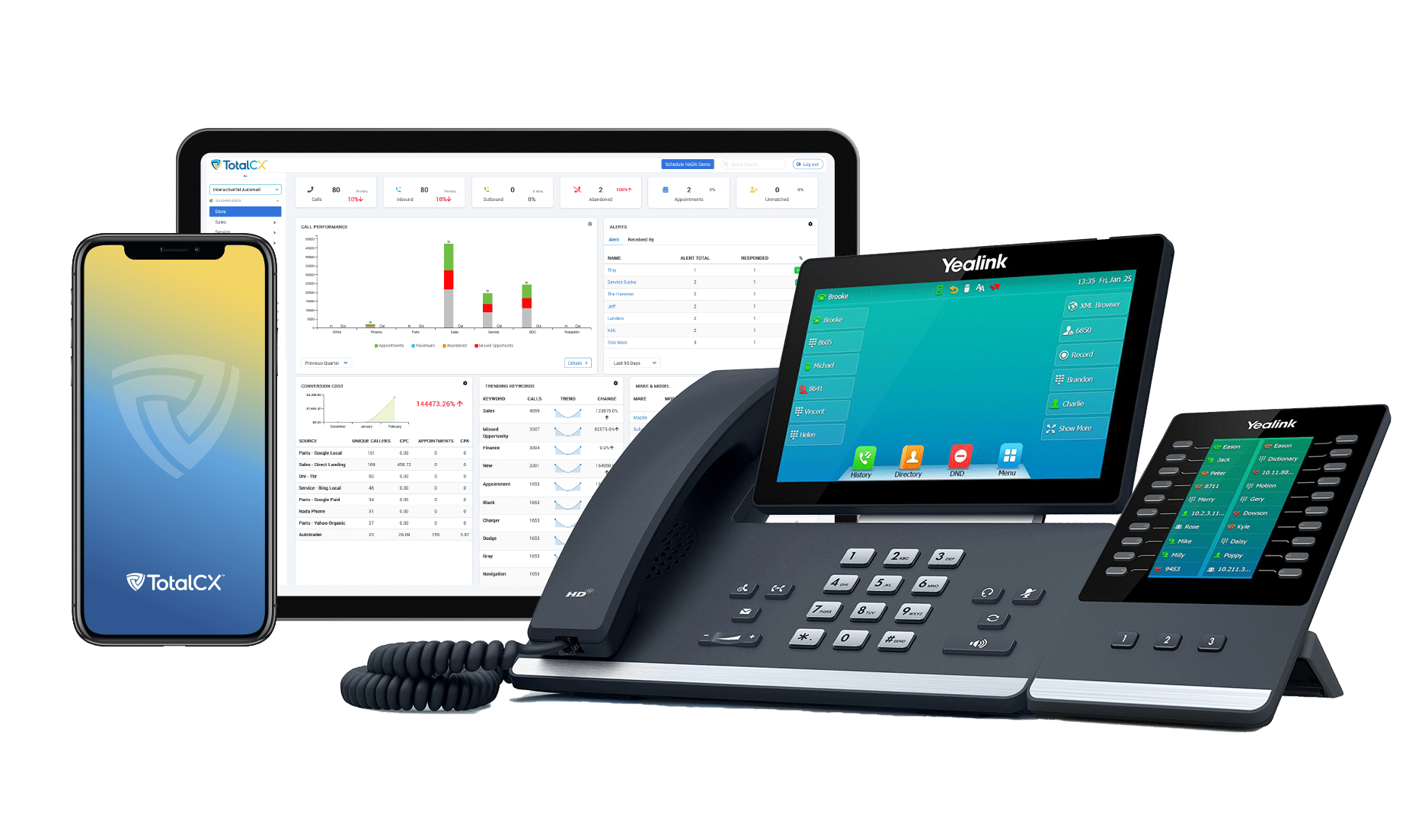 All-in-One Hosted Phone System
Our Hosted VoIP solution includes all the TotalCX features and more! Call recording and real-time conversation analytics technology, which captures and analyzes communications, automatically alerting stakeholders to accelerate decision-making that improves customer experience and business results.
Everything you need and MORE. One vendor. Unbelievable savings.
Unlike other solutions on the market, our Hosted VoIP solution is much more than a phone system with call tracking and click-to-call.…it's a business intelligence engine for your automotive dealership.
Customer Experience
TotalCX is the ultimate customer experience management solution that brings together the power of automation, AI technology, continuous training, real-time assessments, and staff augmentation. And that's not all! It also includes our award-winning hosted phone system, empowering organizations to effortlessly scale and supercharge collaboration.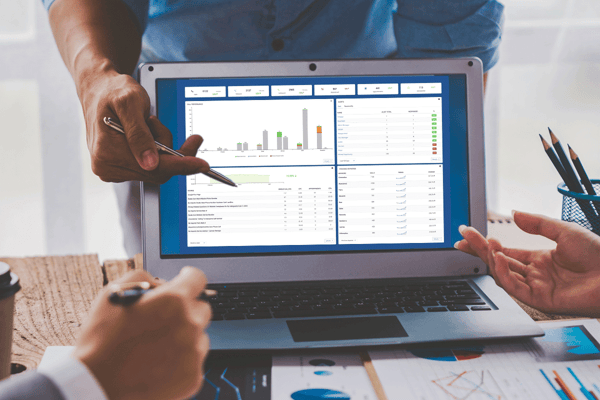 6,000+
Businesses Use Our Solutions
With over 6,000 savvy businesses harnessing the power of TotalCX to supercharge their sales and service teams, get ready for a customer experience like no other.
1,000,000+
Calls Captured and Analyzed
Our AI-driven software has tracked and analyzed millions of calls and interactions, catapulting TotalCX to the forefront as the epitome of call tracking excellence.
1,000,000,000+
Minutes of Call Data
We've harnessed data from billions of call minutes to create a cutting-edge AI platform that truly gets your customers. Giving you the power to craft the ultimate customer experience.
When customers switch to our complete communication solution, they enjoy an average savings of 30% on their phone system and call tracking expenses.
No more missed revenue opportunities.
TotalCX combines AI and automation technology with people power to increase sales, service, and profitability for automotive dealers.
Best in Industry Lead Tracking and Accountability
Featuring AI functionality that captures ALL calls and sends alerts to prevent missed opportunities. View conversational AI in real-time.
Bring your own Call Tracking Provider
While TotalCX works best with our award-winning hosted phone system, we support all call-tracking providers, including CarWars, CallRevu, and others. We integrate with Popular DMS, CRM and Marketing Automation Tools
Why Leading Auto Dealers Depend on Us
Now that we are on the InteractiveTel platform, we are getting more involved with critical LIVE calls and gaining a lot more deals in both Sales and Service.
– CARLO CASTILLO
CRAIG ZINN AUTOMOTIVE GROUP
Every inbound call is recorded, if it hits my phone system I have a record of it and it makes my life so much easier.
– JOHN VINCENT
APEX AUTOMOTIVE GROUP
Only with InteractiveTel are we able to listen to all calls across all departments. That's the biggest value added for us.
– BRIAN COLE
ED NAPLETON AUTO GROUP